Pat Flynn Coming to Tulsa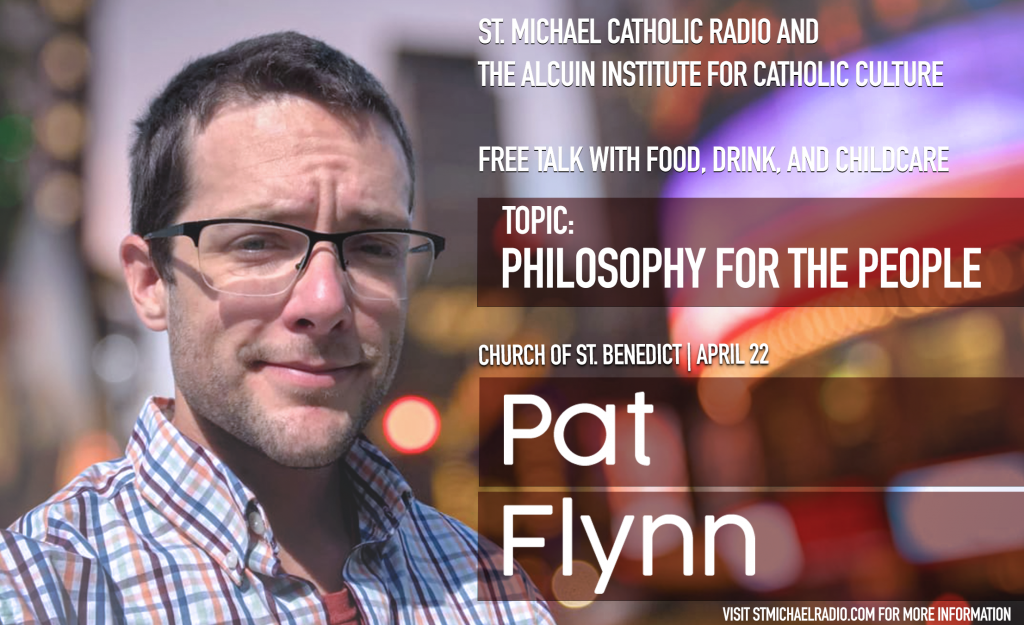 Pat Flynn comes to Tulsa for the Alcuin Institute and St. Michael Catholic Radio Speaker Series
Pat Flynn, the author of How to Be Better at (Almost) Everything and host of the podcast Philosophy for the People, will be coming to Tulsa, OK on April 22, 2022, to discuss why philosophy is important to the average Catholic layperson. Why do we need philosophy? Is philosophy only for those in higher education? What types of philosophy are there and what should I consider reading? Do join us as the Alcuin Institute for Catholic Culture and St. Michael Catholic Radio team up to bring the diocese an evening of good drink, good food, and good fellowship.
Location: Church of Saint Benedict
Doors open at 6pm
Talk starts at 7pm
Q&A at 8pm
This is a FREE event.
Heavy Hors d'oeuvres and drinks provided.
Babysitting provided.
About Pat Flynn:
Pat Flynn is a try hard at a lot of things: Writer. Philosopher. Entrepreneur. Kettlebell Swing Enthusiast. Guitarist. Tae Kwon Do Black Belt. Catholic.
Pat is an award-winning writer, author of five (soon to be six) books, trainer of special forces and professional athletes and those who are neither. Academically, Pat has a background in economics (undergrad) and philosophy (masters). He records music on the weekends.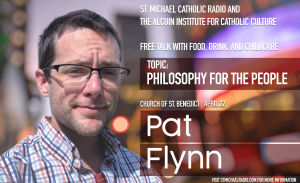 Pat Flynn comes to Tulsa for the Alcuin Institute and St. Michael Catholic Radio Speaker…
Read More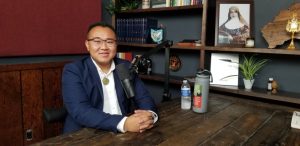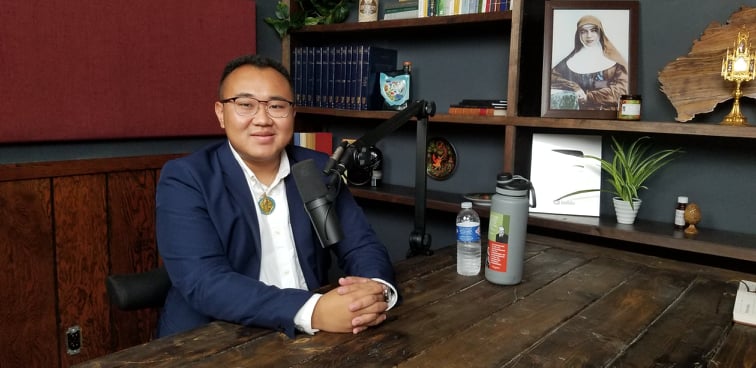 The Alcuin Institute for Catholic Culture and St. Michael Catholic Radio will be hosting Suan…
Read More