Thank you for joining us today.
TODAY'S BIBLE VERSE:
EPHESIANS 2: 4-5
But God, who is rich in mercy, out of the great love with which he loved us even when we were dead through our trespasses, made us alive together with Christ
Paul's letter reminds us that God saved us even when we were sinners. Everything done by the Creator is wonderful and awesome, including each one of us! We are created by God and He loves us like no one else can. No matter what we have done wrong, or what we didn't do that we should have, God loves us. He fills us with grace and blessings; but is this gift from God ignored, left unopened? Do we, like the Israelites, pretend to know better and believe we are in control of our fate?
This Lent, let God's grace work in you. Let it be the gift you need to reconcile with another, help a friend in need, grow in knowledge of God's love for you. Then you can live and act as His representative, demonstrating that you are willing to share the gift of grace you have received.
Jesus came to save sinners and show them the way to the Father. He came to let us know it was okay to be human, to make mistakes, to mess up. If we have faith in God, then we shall inherit the Kingdom. Good works done without faith are just good works. When we understand that the good we do for each other, our church, and our world is done out of gratitude for the love we have experienced, then we show that we are true disciples. Living in and through the grace of God is our baptismal calling.
Doing is only part of the answer. Believing and participating in God's work is where we find our salvation.
---
IDEAS TO HELP YOU MEMORIZE BIBLE VERSES EACH DAY:
ASK FOR THE GRACE TO REMEMBER THE VERSE THROUGHOUT THE DAY.
ASK YOUR GUARDIAN ANGEL TO HELP YOU REMEMBER THE BIBLE VERSE THROUGHOUT THE DAY
BEFORE UNLOCKING YOUR PHONE OR SENDING A TEXT MESSAGE, EACH TIME REPEAT THE BIBLE VERSE.
BEFORE SENDING AN EMAIL OUT, REPEAT THE BIBLE VERSE.
WHILE BRUSHING YOUR TEETH IN THE MORNING AND AT NIGHT, REPEAT THE BIBLE VERSE.
EACH TIME YOU GET INTO YOUR CAR, BEFORE YOU START IT, REPEAT THE BIBLE VERSE.
BEFORE PRAYER BEFORE MEALS WITH YOUR FAMILY, REPEAT THE BIBLE VERSE.
SEND THE BIBLE VERSE TO YOUR SPOUSE, KIDS, OR FAMILY THROUGHOUT THE DAY AS A REMINDER.
START EACH PRAYER THROUGHOUT THE DAY WITH THE BIBLE VERSE.
EACH TIME YOU WALK THROUGH A DOORWAY, REPEAT THE BIBLE VERSE.
PLEASE HELP US BY SHARING THIS WITH YOUR FAMILY AND FRIENDS!
WE WILL BE HAVING A REFLECTION EACH DAY, SO PLEASE COME BACK ON MONDAY!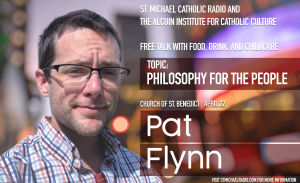 Pat Flynn comes to Tulsa for the Alcuin Institute and St. Michael Catholic Radio Speaker…
Read More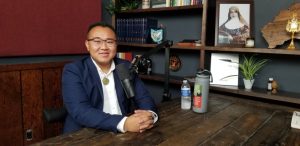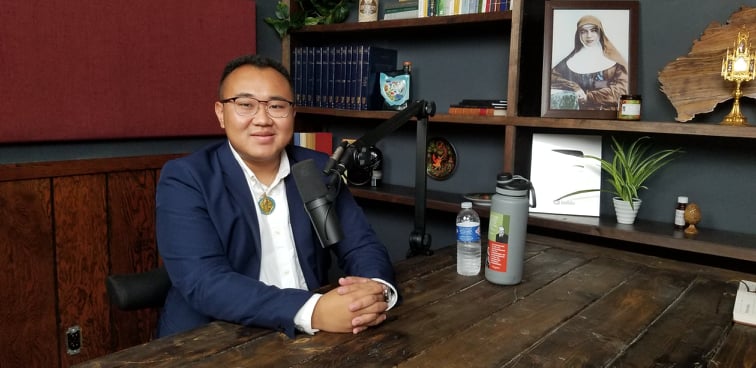 The Alcuin Institute for Catholic Culture and St. Michael Catholic Radio will be hosting Suan…
Read More