Happy Monday! Thank you for viewing our reflection today. As I was praying and pondering what bible verse to blog about today, I read a portion of "The Imitation of Christ" by Thomas a Kempis. It spoke to me personally so I thought I would share it with everyone. If you haven't read the book, I highly recommend it.
TODAY'S BIBLE VERSE:
PROVERBS 11:2
WHEN PRIDE COMES, THEN COMES DISGRACE;

BUT WITH THE HUMBLE IS WISDOM.
Here is what Thomas a Kempis wrote on page 3 and 4 of "The Imitation of Christ":
Many words do not satisfy the soul; but a good life eases the mind and a clean conscience inspires great trust in God.

The more you know and the better you understand, the more severely will you be judged, unless your life is also the more holy. Do not be proud, therefore, because of your learning or skill. Rather, fear because of the talent given you. If you think you know many things and understand them well enough, realize at the same time that there is much you do not know. Hence, do not affect wisdom, but admit your ignorance. Why prefer yourself to anyone else when many are more learned, more cultured than you?

If you wish to learn and appreciate something worth while, then love to be unknown and considered as nothing. Truly to know and despise self is the best and most perfect counsel. To think of oneself as nothing, and always to think well and highly of others is the best and most perfect wisdom. Wherefore, if you see another sin openly or commit a serious crime, do not consider yourself better, for you do not know how long you can remain in good estate. All men are frail, but you must admit that none is more frail than yourself.
Amen.
---
IDEAS TO HELP YOU MEMORIZE BIBLE VERSES EACH DAY:
ASK FOR THE GRACE TO REMEMBER THE VERSE THROUGHOUT THE DAY.
ASK YOUR GUARDIAN ANGEL TO HELP YOU REMEMBER THE BIBLE VERSE THROUGHOUT THE DAY
BEFORE UNLOCKING YOUR PHONE OR SENDING A TEXT MESSAGE, EACH TIME REPEAT THE BIBLE VERSE.
BEFORE SENDING AN EMAIL OUT, REPEAT THE BIBLE VERSE.
WHILE BRUSHING YOUR TEETH IN THE MORNING AND AT NIGHT, REPEAT THE BIBLE VERSE.
EACH TIME YOU GET INTO YOUR CAR, BEFORE YOU START IT, REPEAT THE BIBLE VERSE.
BEFORE PRAYER BEFORE MEALS WITH YOUR FAMILY, REPEAT THE BIBLE VERSE.
SEND THE BIBLE VERSE TO YOUR SPOUSE, KIDS, OR FAMILY THROUGHOUT THE DAY AS A REMINDER.
START EACH PRAYER THROUGHOUT THE DAY WITH THE BIBLE VERSE.
EACH TIME YOU WALK THROUGH A DOORWAY, REPEAT THE BIBLE VERSE.
PLEASE HELP US BY SHARING THIS WITH YOUR FAMILY AND FRIENDS!
WE WILL BE HAVING A REFLECTION EACH DAY, SO PLEASE COME BACK ON MONDAY!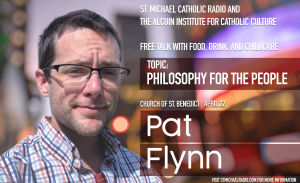 Pat Flynn comes to Tulsa for the Alcuin Institute and St. Michael Catholic Radio Speaker…
Read More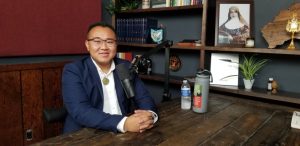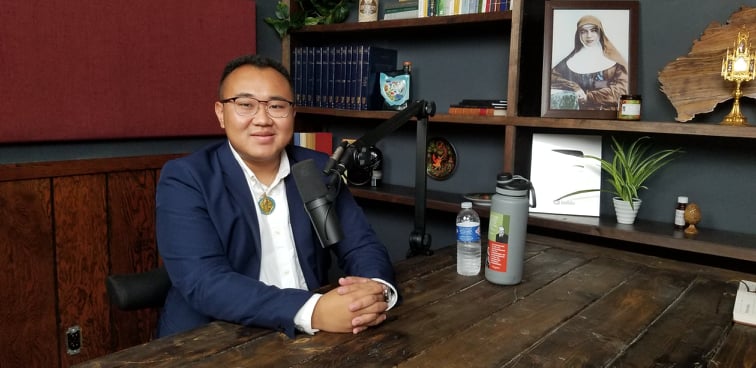 The Alcuin Institute for Catholic Culture and St. Michael Catholic Radio will be hosting Suan…
Read More