Hope you are enjoying your weekend! Thank you for taking time to read our reflection today!
TODAY'S BIBLE VERSE:
2 TIMOTHY 1:7
FOR GOD DID NOT GIVE US A SPIRIT OF COWARDICE BUT RATHER OF POWER AND LOVE AND SELF-CONTROL.
Our strength comes from God. It's grounded in Him. God does not give us a cowardly spirit but one that makes us strong. The old translation of the first preface for the Mass of the Martyrs in the Catholic liturgy says, "God chose the weak" – that's every one of us – "and He makes them strong." So, you and I have a choice. We can focus on our weakness, or we can focus on God's strength. We can make excuses, or we can stop and say: "I am weak in myself, but I am strong in the Lord. It's His grace that makes me strong."
On a daily, consistent basis you must make sure that you surrender and say: "God, I am weak, but You are strong. And, today, Lord, I am not going to focus on my weaknesses. I am going to focus on Your strength in me." Every day you have a real choice. What will you wake up and focus on? To be a true Christian you've got to focus on the gift that God gave you – His strength, which comes from the Holy Spirit.
Part of surrendering to God means that we stop making excuses for our lives. Even if you have been dealt a bad hand, what matters is how you deal with it. You must take responsibility for your past. You must make decisions that affect your future and hold yourself responsible for them. We cannot do this on our own – the strength to surrender comes from God. We must keep our eyes focused on the Lord, not on our past, our weakness, or ourselves.
Brothers and sisters, if we are going to be strong, we can't focus on ourselves or on our situation. We need to look at the Lord and His strength and power. As Scripture says, we must know, "I have the strength for everything through [Christ] who empowers me" (Philippians 4:13).
---
IDEAS TO HELP YOU MEMORIZE BIBLE VERSES EACH DAY:
ASK FOR THE GRACE TO REMEMBER THE VERSE THROUGHOUT THE DAY.
ASK YOUR GUARDIAN ANGEL TO HELP YOU REMEMBER THE BIBLE VERSE THROUGHOUT THE DAY
BEFORE UNLOCKING YOUR PHONE OR SENDING A TEXT MESSAGE, EACH TIME REPEAT THE BIBLE VERSE.
BEFORE SENDING AN EMAIL OUT, REPEAT THE BIBLE VERSE.
WHILE BRUSHING YOUR TEETH IN THE MORNING AND AT NIGHT, REPEAT THE BIBLE VERSE.
EACH TIME YOU GET INTO YOUR CAR, BEFORE YOU START IT, REPEAT THE BIBLE VERSE.
BEFORE PRAYER BEFORE MEALS WITH YOUR FAMILY, REPEAT THE BIBLE VERSE.
SEND THE BIBLE VERSE TO YOUR SPOUSE, KIDS, OR FAMILY THROUGHOUT THE DAY AS A REMINDER.
START EACH PRAYER THROUGHOUT THE DAY WITH THE BIBLE VERSE.
EACH TIME YOU WALK THROUGH A DOORWAY, REPEAT THE BIBLE VERSE.
PLEASE HELP US BY SHARING THIS WITH YOUR FAMILY AND FRIENDS!
WE WILL BE HAVING A REFLECTION EACH DAY, SO PLEASE COME BACK ON MONDAY!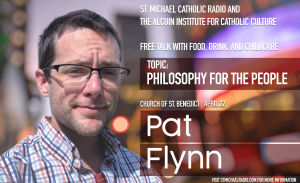 Pat Flynn comes to Tulsa for the Alcuin Institute and St. Michael Catholic Radio Speaker…
Read More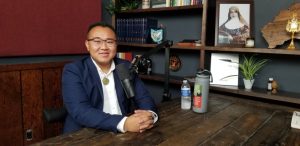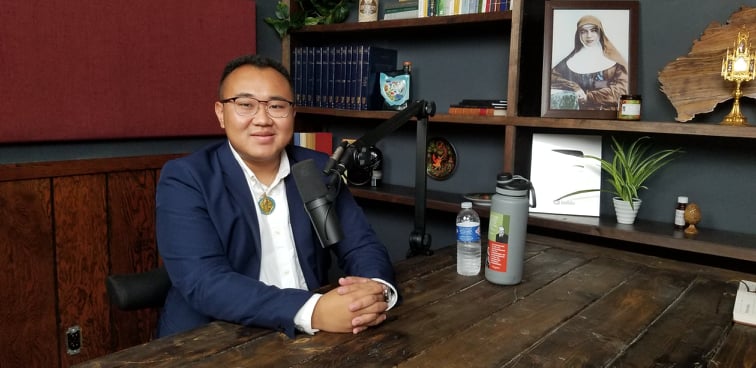 The Alcuin Institute for Catholic Culture and St. Michael Catholic Radio will be hosting Suan…
Read More